How To Design Your Outdoor Kitchen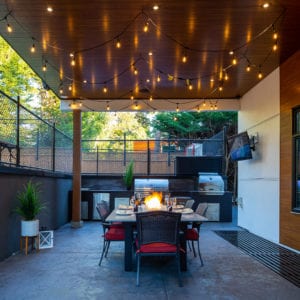 "The complexity of outdoor kitchens has advanced over the years. Now available to the outdoorsy epicure are a wide variety of options that make us wish barbeque season was 12 months a year. Whether you use smokers, pizza ovens, built-in outdoor kitchens, overhead heating, or fire bowls, all these customizations create an environment that makes living outdoors in our great climate that much better."
Things To Consider When Designing Your Outdoor Kitchen
While anyone can plunk a barbeque on their deck, there are definitely some key things to consider. Ernie Lussier of Canada Outdoor Kitchens in Kelowna shared some questions to ask yourself before you build:
What Kind Of Outdoor Kitchen Do You Want To Build?
How Can We Create A Comfortable Outdoor Space?
What Is On Your Wish List, And Will Your Budget Comply?
Read the full article on the Fawdry Homes website.